Welcome to the HBO Family Wiki!

[

]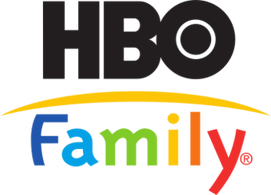 HBO Family is Home Box Office's family-oriented channel, launched in 1996. The channel specifies in kid-friendly (G, PG, PG-13) movies, as well as several animated series. Please feel free to edit or create any pages on this wiki that need to be created, or just stay and browse!
But first, it is highly recommended you read the rules:
Wiki Rules
[
]
No vandalism, such as replacing all the content on a page with nonsense gibberish such as "FAEMARIGOMGANAOMATTTA4". This is extremely annoying and doing it just once will get you blocked.
On the same topic, no adding fake information on articles or creating pages that are blatantly fake or have nothing to do with HBO Family. If you add fake information on pages at least three times you will also be blocked. This is not a fanon wiki.
Because the possibility of children scrolling through this wiki, swearing should only be mild, or at the very least, censored.
Comments must be actual comments, not just simple one letter or one word statements, especially if it's not related to the article in question. Also, do not spam as that will also get you blocked.
Do not create blank pages with no content on them. What's even the point of creating a page when you add nothing to it?
Basically, just act like how you normally would act on the internet, and be nice to people. Do not bully anyone, be racist, homophobic, etc.
By choice, episode pages and gallery pages of Sesame Street, Fraggle Rock, and Postman Pat don't fit well here and don't need to be created.
Statistics
[
]
Articles: 1,436
Edits: 13,026
Pages: 4,540
Files: 2,837
Active Users: 18

Shows
[
]
"Jam" programming (2001-2016)

[

]
"Magnet" programming (2001-2005)

[

]
"HBO Kids" programming (2016-present)

[

]
Interstitials (1999/2001-2016)
[
]
Miscellaneous shows
[
]
"Parent Handbook" documentaries
[
]
Love, Josh

Middle School Confessions

Planet Twelve

Reading Your Heart Out

Smashed

Through a Child's Eyes - September 11, 2001
Special series
[
]
Other blocks
[
]
Totally Famillennium

HBO Family: Most Wanted